Zombiemold
Alias(es)
Zombiemold
Gender
Male
Born
Tyson Valdivia
Residence
Southern California, United States
Nationality
American
Occupation
Minecraft server administrator
Years active
2006-present
Internet information
Channel
Zombiemold
Twitter
Zombiemold
Tyson Valdivia, better known by his online alias Zombiemold, is one of the owners of the Vox Populi minecraft server, and beloved boyfriend of Latin Goddess, who hosts space for Markiplier and his friends for 'Drunk Minecraft' filming, and sometimes talks to them via Skype. Zombiemold is very lenient to their shenanigans and always enjoys their drunk babblings. Zombie and Latin also played with them on other occasions. At the end of Markiplier's 'Drunk Minecraft' episodes, he usually nukes the scene upon Mark's request.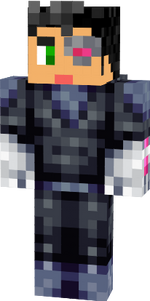 Community content is available under
CC-BY-SA
unless otherwise noted.