Ally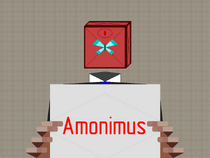 Suminoma
Aliases
Amonimus
Ally Type
Wiki Admin
Appearances
Status: A non-functional adult
Hi, I'm Amonimus! (not Anonimus or even Anonymous!)
I'm a big Markiplier fan, but since he got his 5M subs but don't have a proper website. So, I found this place and it was... decrepit. So I decided to give it make-up and upgrade to full Markipler Encyclopedia. This is totaly insane project but I hope, if start to do it now, people will gather here, and work will go faster and faster. I'm working slow on transcriptions, because I'm lazy/busy and trying be very accurate, because I'm not super-professional on English. Working at PC, laptop and phone, if I can, doing other important work, always feeling sick, so the quality and amount of work very varies.
Notepad
SuperQuality article guide
accuracy check, all links are correct, corect video order, no dead links
fully filled template, where possilbe
summary, semi-detailed explanation of what is happening
transcript, correct transcript table
categories, all categories are in the full article edit page or the template, featuring guests
trivia, list of trivia, connection to other episode, stuff of reference, memes
Fanart
Achievement Hall
Epic game music
https://www.youtube.com/playlist?list=PLqsmvFnPWFeNQDCCeetptGUOoZoI3oBXI
Community content is available under
CC-BY-SA
unless otherwise noted.