CinnamonToastKen
Alias(es)
CinnamonToastKen
Gender
Male
Born
Kenneth Charles Morrison
Birthdate
September 21, 1985
Age
34
Birthplace
Mississippi, United States
Residence
Mississippi, United States
Nationality
American
Occupation
Video game commentator
Years active
2011-present
Internet information
Channel
CinnamonToastKen
Twitter
Kenpai the Senpai
Instagram
cinnamontoastken
Kenneth Charles Morrison, better known by his online alias CinnamonToastKen, is a YouTuber with 1+ million subscribers and is one of Mark's friends. Ken is known to be cold and collected, but he can be a perfect actor in games and live action. Also he, unlike many of Mark's friend, tries not to curse at all. He has an Australian fiance, Mary known by the YouTube alias of SuprMaryFace. They have a young daughter named Layla.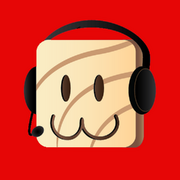 Community content is available under
CC-BY-SA
unless otherwise noted.